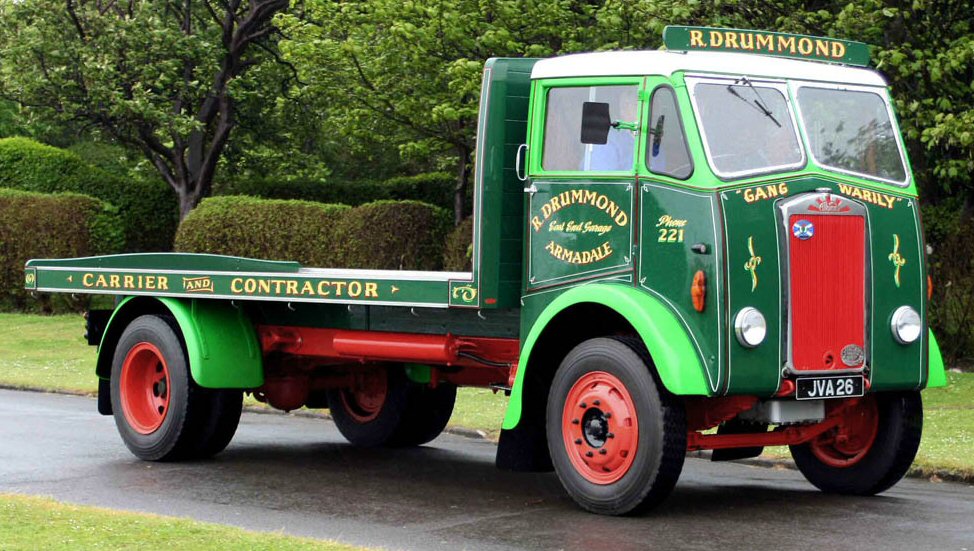 The 7th Gang Warily Road Run, In memory of Peter DRUMMOND
Sunday 26th July 2015
Organised by members of the Albion Club, Biggar.
DEPARTS:- Drummond Distribution, Armadale, EH48 2PE at 09:30
There will be a halfway halt – location to be advised.
FINISH:- The Falkirk Stadium, 4 Stadium Way, Falkirk FK2 9EE from 14:00
Run approx 100 miles. Open to historic vehicles of all types.
You can download the Entry form and you can download the poster
You may also contact Carol Shand using the form below:
Carol Shand - Gang Warily Run

0131 441 3221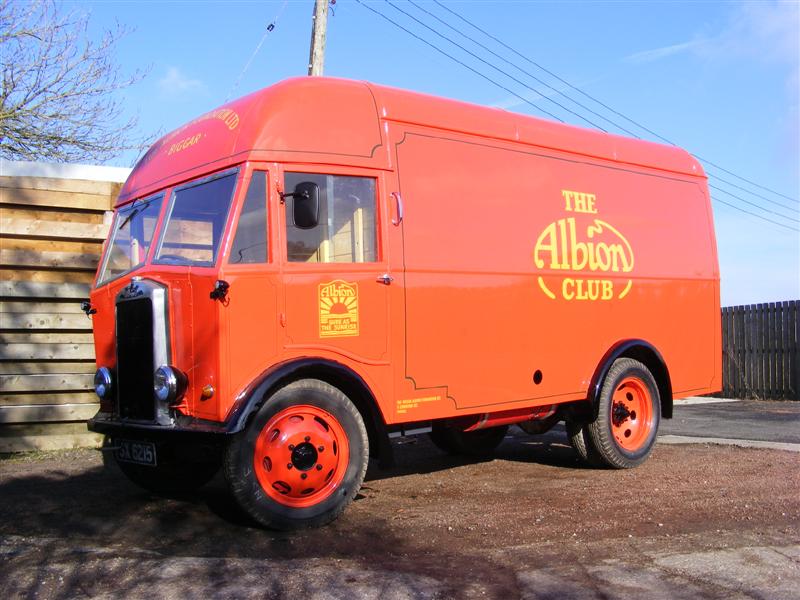 The 2nd Albion Fun Run
Sunday 23rd July 2017
Organised by the Albion Club, Biggar.
DEPARTS:- TBA
FINISH:- TBA
We are still planning this event and will advise full details as soon as we have everything settled.
For the last six years, there has been a road run in memory of the late Peter Drummond of Drummond Distribution, Armadale. It has been organised by Peter's widow and by members of the Albion Club. Here are some photos of vehicles which took part in the run in 2014.
On Sunday 12th April 2015, members of the Albion Club and the Albion Foundation attended a presentation at the Glasgow Training group (GTG) premises of Arnold Clark on South Street, Glasgow. This was the site of the Albion Motor Car Company works from 1903 until 1987.
The Albion Club Chairman, Maurice White in conjunction with Robert Fulton, grandson of Norman Fulton, co-founder of the Albion Motor Car Company, joined GTG Chairman Glen Gall to unveil a plaque to commemorate the location of the Albion works on the site. Below are photographs from the occasion, including many Albion vehicles brought along by various proud owners, along with four of the Albion Foundation and Club vehicles.

Below is a shot of the Albion Works on South Street as it was before the demolition and where the GTG is now.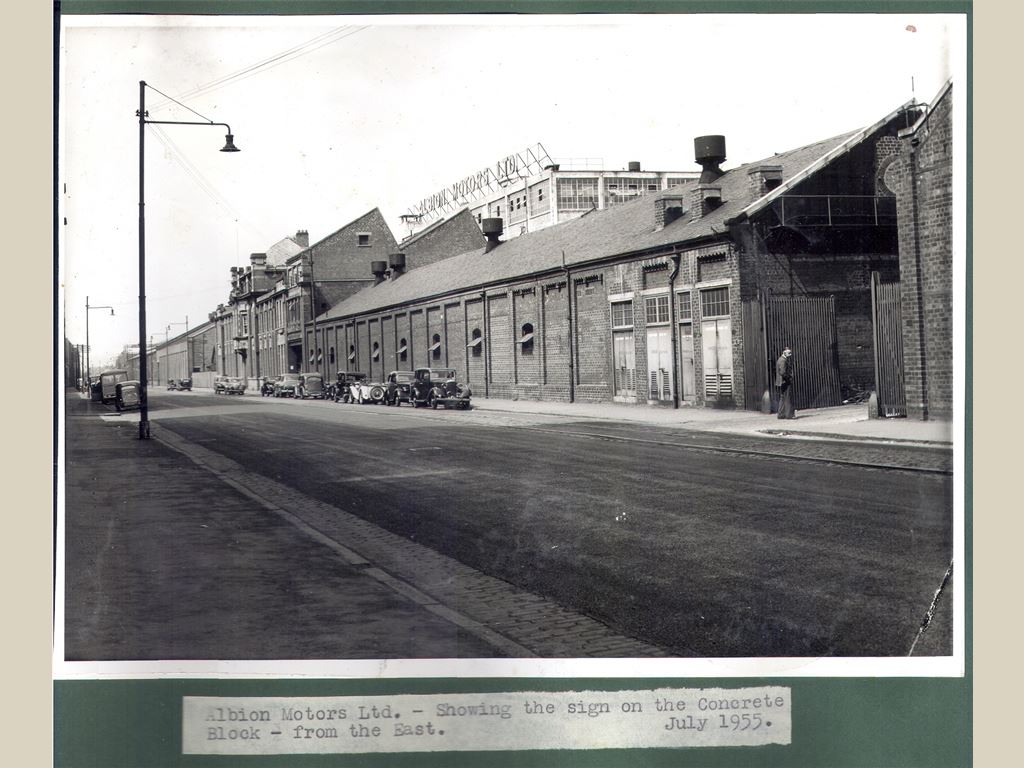 There is great news! The Biggar Albion Foundation Ltd has been been able to buy the Gladstone Court museum premises which is adjacent to our own museum premises just off North Back Road, Biggar. Our own building is too small to house all our exhibits, and buying the Gladstone Court building has secured the whole site and will enable us to display more exhibits, and to provide a better museum experience for our visitors in Biggar, the home of the founders of the Albion Motor Car Company.
With the help of many generous donors, and by selling our Edinburgh Road Offices, we managed to raise the necessary £100,000 in order to purchase the building. We have set aside some money to kit it out with climate control, displays, etc, then as a future project, we estimate we will need a further £150,000 to link this building with our own. Poeple have been very generous with donations. We have some funds of our own, but these will be needed to equip the building with all the requirements of a modern museum, and vitally, a heating system as this is currently lacking in the building. This will protect the exhibits from damp/condensation as well as providing a comfortable environment for the staff and visitors. We hope then to consolidate some of our buildings and this will enable us to provide better opening hours for the museum. We also plan to have a workshop where visitors can come and see some restoration work being done by suitably qualified experts.
If you want to volunteer, or can help us with donations or loans, large or small, please contact us by email to This email address is being protected from spambots. You need JavaScript enabled to view it. or by writing to us at: Building Fund Appeal, BAFL, 19 North Back Road, Biggar, ML12 6EJ
We are looking to raise £150,000 by end of July 2020.
Can you help us?