For the last six years, there has been a road run in memory of the late Peter Drummond of Drummond Distribution, Armadale. It has been organised by Peter's widow and by members of the Albion Club. Here are some photos of vehicles which took part in the run in 2014.
The Biggar Albion Foundation Ltd has been offered the chance to expand! Our sister museum organisation, the Biggar Museum Trust are vacating their Gladstone Court museum premises which is currently adjacent to our own museum premises just off North Back Road, Biggar. Our own building is too small to house all our exhibits, and we wish to buy the Gladstone Court building in order to secure the whole site and enable us to display more exhibits, and to provide a better museum experience for our visitors in Biggar, the home of the founders of the Albion Motor Car Company.
We need to raise £120,000 by end of July 2015 in order to purchase the building, plus £30,000 to kit it out with climate control, displays, etc, then we estimate we will need a further £150,000 to link this building with our own. We have some funds of our own, but these will be needed to equip the building with all the requirements of a modern museum, and vitally, a heating system as this is currently lacking in the building. This will protect the exhibits from damp/condensation as well as providing a comfortable environment for the staff and visitors. We hope then to consolidate some of our buildings and this will enable us to provide better opening hours for the museum.
If we are unable to purchase the building, it will be sold on the open market, leaving us in an awkward position and short of space as we shared some ground with the Gladstone Court museum.
If you can help us with donations, large or small, please contact us by email to This email address is being protected from spambots. You need JavaScript enabled to view it. or by writing to us at: Building Fund Appeal, BAFL, 9 Edinburgh Road, Biggar, ML12 6AX
£ 300000



Updated
09/10/2014
Biggar Albion Foundation Ltd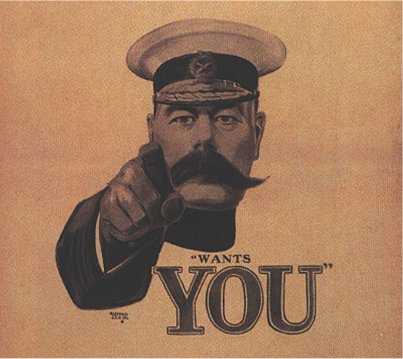 To help us raise funds to expand our museum.
Please
click for more information
.
We need to raise at least £120,000 by end of May 2015.
Can you help us?
"ALBION OF SCOTSTOUN" - LIST OF CHAPTERS AND NOTES
Chapter 1:

THE EARLY YEARS, 1899-1919
The founders; Murray, Fulton, and later, Henderson - how the Albion Motor Car Company started at Finnieston in 1899 - it's move to Scotstoun four years later - the growing reputation for reliability - production taken over for World War 1 output.
Models covered and illustrated: A1 and A2 (dogcarts), A3, A6, A10, A12, A14, A16, WD type A10.



Chapter 2:

LOWS AND HIGHS, 1920-1929
Reconditioning of ex-WD A10's - progress with new models - first overtype - first six-wheeler - death of Dr.Blackwood Murray.
Models covered and illustrated: A20, A10 MkII and III, Model 24 (all passenger and commercial types), Models 26, 27, 28, 31, 32, 34, 35, 40, 41.



Chapter 3:

EXPANSION AND COMPETITION, 1930-1936
Belated developments with diesels - Beardmore and other proprietary diesels - name change to Albion Motors Limited - experimental trolleybus - purchase of Halley factory - first eight-wheeler - George Pate in charge.
Models covered and illustrated: Bus models 65, 67, 69, 141, 145, 70, 71, 80, 81, 85; Goods models 43, 44, 46, 47, 463, 473, 50, 51, 52, 53, 520, 530, 126, 127, 118, 119, 12, 123, 125, 129, 36, 37, 56, 57, 58, 59, 54, 55, 540, 550, 547, 557, 549, 559, 553, 561, 563, 131, 133, 136, 137, AM463.



Chapter 4:

THE WAR INTERVENES - NEW TRUCK MODELS, 1937-1950
New model designations for new model range - South African orders - WW2 military output - removal of proprietary engines - the EN286 engine - model names - emphasis on overseas markets.
Models covered and illustrated: BY1, BY3, BY5, EV1, FT11, FT15, CX6, CX22, CX23, CX24, CX33, AZ1, AZ3, AZ5, AZ7, AZ8, FT3, FT3A, FT3A6W, FT5, FT7, FT21, FT23, FT35, FT37, FT38, FT101, FT102, CX1, CX2, CX3, CX4, CX5, CX21, CX23, CX27, CX29, DW1, DW3.



Chapter 5:

MISSING THE BUS - THE DECLINE OF THE BUS MARKET, 1937-1950
The extensive bus range - the delay in developing a suitable diesel - the loss of customers due to the war - new management - the axing of the heavy bus range.
Models covered and illustrated: CX9, CX11, CX13, CX14, CX19, CX20, Cx25, CX37, CX39, CX41, FT3AB, FT39.



Chapter 6:

THE KP EXPERIMENTS
The company's most expensive experimental development programme - a range of horizontally opposed engines based on the EN286 - collaboration with Saurer - air cooled version - how the KP engines worked.
Models covered and illustrated: All KP engined models.



Chapter 7:

THE LEYLAND TAKEOVER AND IT'S AFTERMATH, 1951-1957
The demise of the AZ series - still too many models - merger with Leyland - rationalisation and specialisation on lighter models - the development of the 15.2 litre EN900 engine - Britain's biggest engined bus - the increasing dominance of Leyland - the resignation of Hugh Fulton, son of the co-founder.
Models covered and illustrated: HD53, HD55, HD57, HD73, HD75, HD61, HD63, HD23, FT37A, FT39A, FT25, FT27, FT107, FT111, MR5, MR7, MLH3, MR9, MR11, WD66, PF107, PF108, 24C/1, 24/C3, FT39K, HD175.



Chapter 8:

THE RISE AND FALL OF THE LEYLAND-ALBIONS, 1958-1972
The LAD cab - the double reduction axle - new bus models - Leyland men in charge - expansion at Scotstoun - decline under British-Leyland.
Models covered and illustrated: CH3, CD21, CD23, VT15, VT17, VT23, VT19, CL3, CL5, NS3, RE25, RE27, CH7TR, 24C/5, CH3A, CL3A, CL5A, NS3A, LR1, LR3, LR7, RE29, CH13, CH17, VT21, VK41, VK55, CD65, RE33, VK43, VK45, VL3, CH71, CH51, CA81, RE129, RE229, CD40/41, RE40/41, 2CD4016, 2RE4124.

Please note the following correction to the second RE25 caption on page 122 of the book: The twin propshafts rotated in the same anti-clockwise direction, not in opposite directions as stated in the text.



Chapter 9:

BACK IN THE DRIVING SEAT - COMPLETING THE CENTURY
The loss of chassis and gearbox production - concentration on axle manufacture - takeover by DAF - receivership - management buy-in - Albion Automotive - expansion and diversification through acquisitions - takeover by American Axle and Manufacturing.
Models covered and illustrated: Some complete DAF, Leyland and LDV vehicles featuring Albion components.



Chapter 10:

TRAINS AND BOATS AND CRANES - UNUSUAL APPLICATIONS AND INCIDENTS
Albion engines and components in other plant - unusual models - mishaps.
Models covered and illustrated: some typical examples.



Appendix A:

The Albion-Murray Patents
The inventions which gave Albion the advantage over it's early competitors.
Models covered and illustrated: The Albion-Murray Mechanical Lubricator - Albion-Murray low tension Magneto - Albion-Murray Speed Governor.



Appendix B:

Model and Chassis Numbering Systems
Model and chassis numbering systems, all types explained.



Appendix C:

Model List, 1899-1972
Table of 260 model types from 1899 to 1972; chassis numbers - dates of production - engines - engine layout - final drive - detailed notes.



Appendix D:

Engine List, 1899-1972


Table of 85 engine types from 1899-1972 - fuel type - number of cylinders - format - bore & stroke - swept volume - models fitted - notes.

Please note the following corrections to the Engine List information printed in Appendix D of the book:
EN216 - Should be 3.39 litres, not 3.89.
EN218 - Should be O4 not P4.
EN219 - Should be O4 not P4.



Appendix E:

Chassis Output, Staff and Workforce Graphs
Two graphs; staff numbers - chassis output



Bibliography





Acknowledgements
"ALBION OF SCOTSTOUN" - QUOTES FROM MAGAZINE REVIEWS

"What an excellent book it turned out to be, clean, well printed and laid out."
[Jeremy Bacon, Editor, SAHB Quarterly No.34, Oct/Nov 2002 (Society of Automotive Historians in Britain]

"…a superb history of the company which includes chapters on both the wartime and post-war military vehicles."
[Classic Military Vehicle, September 2001]

"This great new book chronicles practically all models, including the various MVs... built notably during two world wars. Superbly illustrated with official and other pictures complemented with tabulated data."
[Bart Vanderveen, Wheels and Tracks no.70, published January 2000]

"This excellent A4 size book will surely be regarded as THE work on Albion vehicles. .... a first rate book about a major force in the UK commercial vehicle industry."
[Gavin Booth, Classic Bus, January 2000]

"This book, not to be confused with other recent Albion books, is one of the best books I have ever seen covering the history and vehicle production of a commercial vehicle manufacturer."
[Mike Sutcliffe from the December 1999 issue of the Leyland Society magazine, Leyland Torque]

"170 pages of pure pleasure for vintage vehicle enthusiasts."
[The Scots Magazine, December 1999]

"... this just has to be the book of the year. ... definitely a book that everyone with an interest in this famous manufacturer should have on their bookshelf, even the casual enthusiast will find much to interest them in this outstanding work."
[Richard Wade, Classic and Vintage Commercials, December 1999]

"This is a remarkable book which must be regarded as the definitive work on the subject, and a superb reference book."
[SW Stevens-Stratten, Vintage Roadscene, November 1999]

"It is thoroughly researched, has an excellent selection of well produced photographs, and is finished in hardback with an eye catching jacket."
[Alan Millar, Buses, September 1999]

How to contact us
The Biggar Albion Foundation

9 Edinburgh Road
Biggar
Lanarkshire
ML12 6AX
Scotland

Tel: 01899 221497 - note that we now have an interactive phone system which will put you through to the relevant person. If you reach our voicemail, please do leave a message.

Email: This email address is being protected from spambots. You need JavaScript enabled to view it. for membership inquiries, back issues, Albion souvenirs and memorabilia, cherished number plate reclamation (assistance with DVLA), enquiries about the Archive and Museum.

The Albion Vehicle Preservation Trust

Albion Vehicle Preservation Trust
18 Netherdale Drive
Paisley
Renfrewshire
PA1 3DA
Scotland

Email: This email address is being protected from spambots. You need JavaScript enabled to view it. to contact the Albion Registrar and the Magazine Editorial Team. The spare parts co-ordinator can also be reached via this email address.
Alternatively, use this contact form: